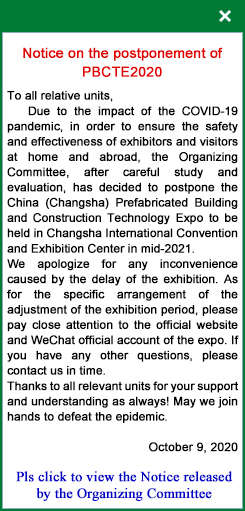 Recommendation on CIHIE
The publicity and promotion work of the expo is in full swing.The Organizing Committee secretariat visited CIHIE(China(Guangzhou) Int'I Integrated Housing Industry Expo). During the CIHIE, the secretariat visited several associations like Guangzhou Steel Structure Association and had a profound discussion on future cooperation. Many exhibitors on CIHIE were friendly to the staff of organizing committee again and expressed their good wises to a better PBCTE 2018. As the old friends of PBCTE, they showed unprecedented expectation to it and they will continue to attend 2018 PBCTE on September.
It was a successful visiting not only strengthen the contact with domestic and foreign industry elites, but also expand the publicity of the 2018 PBCTE.The Organizing Committee secretariat will work harder for a better Expo. We look forward to meet you on 2018 PBCTE on September!